The Blotter Presents, Episode 121: The Devil Next Door
Plus: The Confession Killer!
In this week's episode of The Blotter Presents, Sarah was joined by Stephanie Early Green to discuss everyone's favorite Poland-pisser-offer, The Devil Next Door. The Netflix series attempts to determine if Cleveland autoworker John Demjanjuk had a past life as a concentration camp guard known as Ivan The Terrible, of if he was the victim of a horrible case of mistaken identity.
The main thing to know is that the show employes a lot of Holocaust imagery and footage -- too much, some might say. It feels goofy to present a trigger warning to a group of true crime superfans, but the historical content presented by the show's producers is definitely triggering, and will stay with you long after Netflix starts trying to convince you to watch Daybreak instead.
In the end, you might be left with more questions and conclusions regarding Demjanjuk's role (if any) in the death camps. You can catch up on The Devil Next Door here, and listen to Sarah and Stephanie's discussion here. -- EB
---
For The Blotter Presents' Cold Case segment, Stephanie and Sarah took a look at two print pieces: The Crime Report's November 12, 2019 piece headlined "My Weekend as an Amateur Cold Case Detective" and a 2008 piece from The Telegraph headlined "The Vidocq Society: Murder on the menu." Both articles are about attempts to crowd-solve cold cases, with varying levels of success, as while the CrimeCon-organized amateurs of the former event seemed pretty…amateur compared to the retired experts of the Vidocq Society, who have worked to solve "hundreds" of crimes. Is there a value to allowing outsiders into stale cases? Here are Sarah and Stephanie's thoughts on the matter. -- EB
---
Netflix's newest true crime endeavor is called The Confession Killer. The series released its first trailer this week (that's it above). It's an investigation of Henry Lee Lucas, who was convicted of murder for the death of his mom and two others back in the early 1980s. Following his arrest, he confessed to over 600 homicides, a move that briefly got him named the country's most prolific serial killer.
While law enforcement officers gleefully cleared cases as "solved" due to his confessions, a reporter with The Dallas Times Herald was able to confirm that it was impossible for Lucas to have committed many of the crimes he sought credit for.
Lucas was also the inspiration for dramatic adaptations like Henry: Portrait of a Serial Killer and the much lower-brow Confessions of a Serial Killer, as well as a couple 90s-era documentaries that have since been lost to time. The five-part Netflix adaptation will drop on December 6. -- EB
---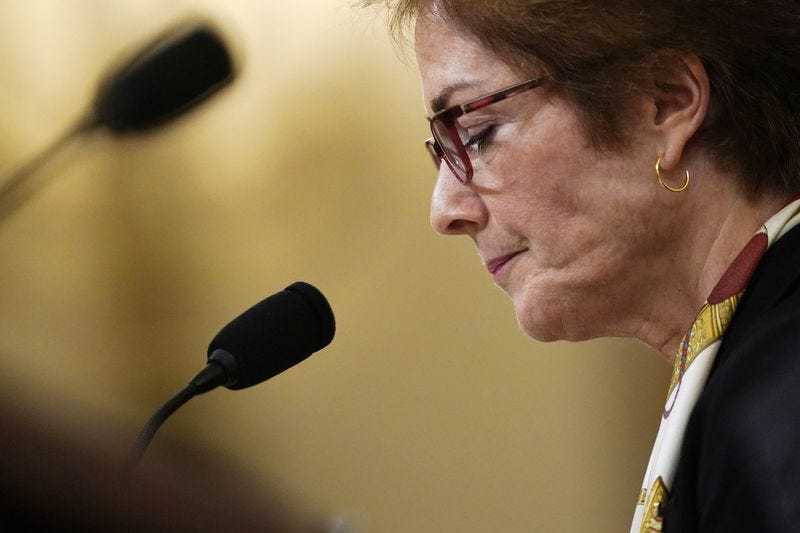 How are you keeping up with the impeachment? It seems like everyone and their dog has an impeachment podcast now, a state of affairs Hot Pod's Nicholas Quah says is indicative of " a tendency by "modern major media companies to swing towards any lane that opens up for them with enthusiastic (if often imprecise) abandon." I just know that I feel overwhelmed, and I find myself resorting to text (or my husband, who's had C-SPAN on all day every day) for a recap. Is there one great podcast on the impeachment proceedings we should all be listening to to remain aware and engaged people? Drop us a line or comment with your picks, please. -- EB
---
Thursday on Best Evidence: Some delightful mugshots!
---
Please consider supporting Best Evidence. We hope you're enjoying this newsletter, perhaps enough that if you're presently on the free subscription plan, you'll consider upgrading to the paid program (which gets you five issues a week, commenting privileges on every missive, and other goodies). It's only $5 per month or $55/year, and it means Sarah and I can afford to keep on sending this out to y'all. Thank you!
---
What is this thing? This should help.
Follow The Blotter @blotterpresents on Twitter and Instagram, and subscribe to The Blotter Presents via the podcast app of your choice. You can also call us any time at 919-75-CRIME.