The Blotter Presents 147: Belly Of The Beast, Coded Bias, and Target Practice
Plus the AFI DOCS fest, "The Search," and Ice-T's timely feature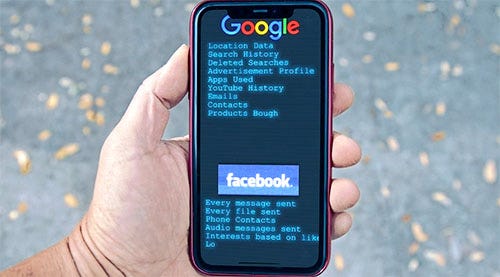 I'm flying solo on a film-festival "staycation" in this week's podcast. In the Most Wanted section, I'm reviewing two entries from the Human Rights Watch Film Festival, Belly Of The Beast and Coded Bias. I'm sure they'll both make their way to TV/streaming soon — but the festival's still on until June 20, and I recommend both, so you may want to grab a virtual ticket before Saturday.
In the Cold Case section, I spoke with Target Practice writer/director Yasmin Neal about the 2019 short whose case really isn't cold at all. Did "Strange Fruit" inform her story, or did the story lead her to the song? How does one direct a kid in a narrative with such heavy issues? We discussed all that and more; you can listen to Episode 147 right here. — SDB
SHOW NOTES
---
Speaking of "Strange Fruit," a strange coincidence ended up connecting two properties I've contemplated recently. Watching Target Practice, I did a little Googling on the history of the song, which hangs so heavily over that narrative…and found that it was written by one Abel Meeropol. The song began its life as a poem called "Bitter Fruit" that first appeared in a teachers' union publication, but reading the Wikipedia entry, I was like, didn't I just see that name in Bully. Coward. Victim. The Story Of Roy Cohn? And I had: Ivy Meeropol, the director of Bully, is Abel's granddaughter. Abel's adopted sons were the sons of Julius and Ethel Rosenberg, whom Cohn railroaded all the way to the electric chair; Abel and his wife adopted the boys after the Rosenbergs were executed.
Bully airs tomorrow on HBO; my review on Primetimer won't go live until tomorrow morning, but my tl;dr rec is to DVR the doc. It's infuriating and compelling. — SDB
---
Thanks to Best Evidence contrib Susan Howard for tipping me to a Sarah Weinman event at Politics & Prose. Real Lolita author Weinman has an anthology coming out next month called Unspeakable Acts: True Tales of Crime, Murder, Deceit, and Obsession, and the P&P Live! series is hosting her — and contributing authors Emma Eisenberg, Sarah Marshall, and Blotter heroes Pamela Colloff and Rachel Monroe — on Wednesday, July 29 for an online discussion. Registration is open; I'll see y'all there, I hope. — SDB
---
What are you listening to? Reading? Watching? We love to hear from you; you can leave us a comment,
or, if you only want our eyes on it, you can send an email to editorial at the-blotter dot com…OR call/text us at 919-75-CRIME. Recommend a doc or article, vent about a crackpot theory, or ask to inspect Sarah's dad's Zodiac glasses for yourself.
---
A few current and upcoming projects to add to your watchlists…
---
Thursday on Best Evidence: Alex Gibney's new business partners, how true-crime podcasts perpetrate myths of fairness, and more.
---
What is this thing? This should help. Follow The Blotter @blotterpresents on Twitter and Instagram, and subscribe to The Blotter Presents via the podcast app of your choice. You can also call or text us any time at 919-75-CRIME.