The Blotter Presents 099: When They See Us and Who Killed Nancy?
Plus: Linda Fairstein resigns, two fests, and Leslie Van Houten
In this week's The Blotter Presents podcast, Sarah is joined by writer, editor, and memoirist Piper Weiss. The pair discuss When They See Us, which Sarah terms a "four-part masterpiece," saying "our words won't do the series justice, so just go watch it." It's on Netflix now.
Piper and Sarah also looked at Who Killed Nancy? If our tagline here is "true crime that's worth your time," I should just stop now regarding that property, as Sarah says it's a "a frustrating waste of time, a semi-vanity project from a self-appointed Sid Vicious-ologist that we could tell WANTED to call itself Sid DIDN'T Kill Nancy Spungen, But If He Had, Nobody Would Have Minded." You can hear them praise When They See Us and bury Who Killed Nancy? here. -- EB
---
Speaking of When They See Us, the series is already being credited with a real-life job change for one of its most divisive characters. Linda Fairstein, the prosecutor in the Central Park Five case, has resigned from her roles on several charity boards, the New York Post reports, after the show raised ire against her.
On the show, she's played by Felicity Huffman, who was recently in the news for buying her daughter graduation flowers. And, of course, for pleading guilty to a role in the Varsity Blues college admissions scandal, a twist showrunner Ava DuVernay surely could not have predicted as they shot the series.
In a letter sent to the chairman of a victims-services agency called Safe Horizon Tuesday, Fairstein said that the series "depicts me, in a fictionalized version of events, in a grossly and maliciously inaccurate manner" and that "I do not want to become a lightning rod to inflict damage on this organization, because of those now attacking my record of fighting for social justice for more than 45 years." The letter was also sent to the boards of God's Love We Deliver, the Joyful Heart Foundation (that's Mariska Hargitay's org) and Vassar College (from which Fairstein graduated in 1969).
Fairstein is also the author of the Alexandra Cooper series of mystery novels. A Change.org petition urging booksellers to cease sales of her books has received over 83,000 signatures (as of publication) since it was posted three days ago. -- EB
---
If you're looking for other true crime fans, two upcoming fests have you covered. The New Orleans CrimeCon kicks off on June 7, with single-day and full-weekend passes still available. The event is presented by Oxygen, and boasts a lineup of folks like Christopher Darden, Nancy Grace, and Rabia and Saad Chaudry.
The Toronto True Crime Film Festival has also announced the lineup for its second annual event, which will run June 14th - 15th. You can see the full programming slate here, which includes a lecture from forensic anthropologist Dr. Myriam Nafte. Its closing night feature is Mope (that's the trailer you see above), a "tragic true story of …bottom level performers in the porn industry who meet at a bukkake gig and become fast friends." -- EB
---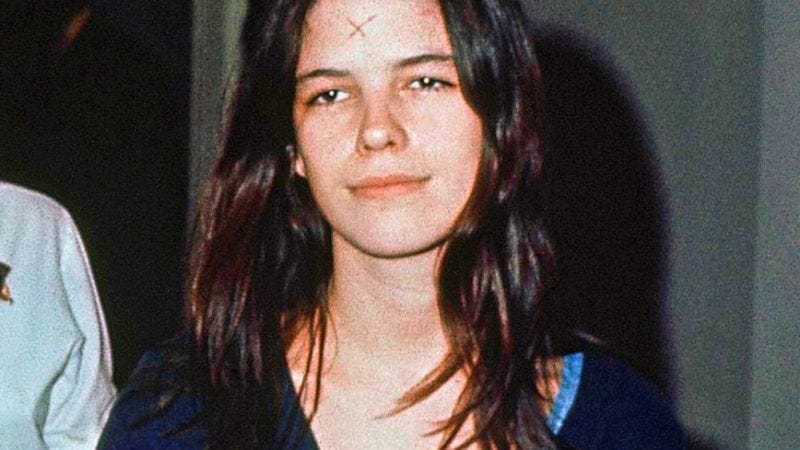 Manson follower Leslie Van Houten has been denied parole. At age 19, Van Houten and Manson Family members fatally stabbed Leno LaBianca and his wife, Rosemary. After three trials (one ending in a death penalty verdict), she was sentenced to life in prison in 1978. Now aged 69, she has requested parole 22 times and has been recommended for release by the California state parole board in 2016, 2018, and this year. Governor Jerry Brown rejected her release twice, and this week it was Governor Gavin Newsom's turn. "Without a deeper understanding of what led her to submit to Mr. Manson and participate in these horrific murders," Newsom said, "I cannot be sure that Ms. Van Houten is capable of acting differently in the future." -- EB
---
Thursday on Best Evidence: The Shrink Next Door, podcast news, and more on Florida's public arrest records.
---
What is this thing? This should help.
Follow The Blotter @blotterpresents onTwitter, Facebook, and Instagram, and subscribe to The Blotter Presents via the podcast app of your choice.