Ted Bundy · Theranos · Lisa's Law
Plus: What HBO has in store for us, and why people confess and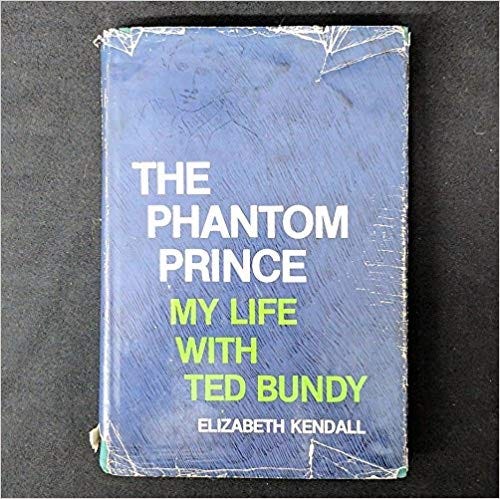 Why is it so hard to find a copy of the book that was adapted into Extremely Wicked, Shockingly Evil, and Vile? Ted Bundy's girlfriend Elizabeth Kloepfer provided the basis for the Netflix film, which was based on a memoir she wrote in 1981. At the time, Esquire reports, the book "was met with little fanfare. There was nearly no press coverage of it, and it's been out of print since the late 1980s," likely in part because its publisher folded in 2005.
Writing under the last name Kendall, Kloepfer (you can learn more about her in this piece on Biography's site, and hear The Blotter Presents' coverage of EWSEaV here) reportedly retained the copyright for the memoir, which is probably another reason it was never reissued. And yet, it reportedly gained a second life via Reddit, on which people shared illicit copies of the book.
If you want a copy, Reddit or similar platforms are probably where you'll need to look, as loath as I am to encourage you to steal content. Another possible option: Your public library, as Book Riot's Ashley Holstrom says that her local library has three copies. And if you're rich, there's always Amazon -- as of publication time, one third-party seller is offering a copy for $999, while six others have copies available for $1,149. -- EB
---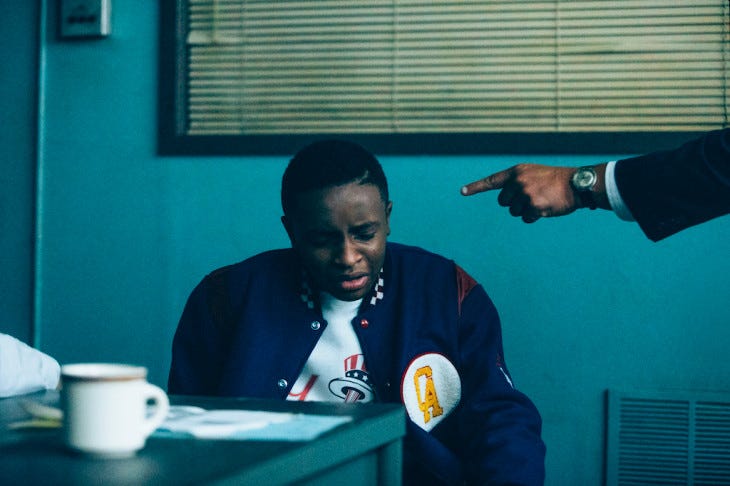 If you've been wondering why people continue to proclaim the guilt of the Central Park Five, this essay might bring you some answers. Though the wrongful conviction of the men has been covered in Sarah Burns' 2011 book and 2012 doc, in addition to the 2002 court decision to vacate the men's convictions. The popularity of When They See Us has brought the case to a new audience, and with it -- especially in These Troubled Times -- it's easy to find folks who will still argue, despite all the evidence to the contrary, that Kevin Richardson, Antron Mccray, Raymond Santana Jr., Korey Wise and Yusef Salaam were behind the attack on Trisha Meili, not Matias Reyes. Very easy.
Slate's Lili Loofbourow suggests that this resistance to the facts is more understandable than you might think, as if we question the narrative of this case, we might have to question the truth in all of them. She writes:
This has trapped those of us still caught up in the fantasy of definitive truth seeking in a kind of anxious loop, knowing that our own present moment is not exempt from blind spots and biases. It can be disorienting. And one reason the Central Park Five might be taking America by storm is that we are trying to figure out what the Central Park jogger case means for America now—given the state of criminal justice reform, of institutional, and of presidential racism—even as we are interested in reevaluating what it meant then.
You can read her entire piece on the issue here. -- EB
---
We won't see any movement on the Theranos case until late 2020. Attorneys on both sides agreed Friday that the federal case against Elizabeth Holmes would begin in September of 2020 "or as soon thereafter as would be convenient for the court." Prosecutors had previously said that they'd hoped for a trial in the first half of the year, but defense attorneys for Holmes and former company president Sunny Balwani said that they'd need more time to prepare. The pair face 11 counts each, including felony conspiracy and fraud, and remain free on bail.
Oh, and while we're on Holmes, did you know that she reportedly got hitched? According to multiple reports, Holmes married 27-year-old Evans Hotel Group heir Billy Evans in a secret ceremony. According to reporter Nick Bilton, "no Theranos employees were invited to the wedding." -- EB
---
A new Alabama law is being presented as a way to allow the families of victims to control how true crime properties depict cases, but will it, really? Called "Lisa's Law," the legislation, which was named after abducted teen Lisa Ann Millican, is being pitched as a strengthening of the state's Son of Sam Laws (which in and of themselves present significant First Amendment issues, the US Supreme Court has ruled). According to bill sponsor Rep. Proncey Robertson, "some of those crimes get sensationalized and it creates an opportunity for folks to profit from the stories of those crimes…They keep seeing the crime reenacted over and over again. Sometimes, telling the story over and over incorrectly because [the writer] is using the person who committed the crime's story telling."
Under the law, if producers of a true crime property pay the person convicted of the matter over $5000, victims and their families would be offered a five-year window to seek a cut of that from the perpetrator (you can read the full text of the law here). However, previous to Lisa's Law, Alabama law stated that producers of true crime properties were legally prohibited from paying perpetrators at all, and that any payments due them would be distributed to their victims. Given this, it's perplexing that editorial board of The Gadsden Times (an Alabama daily) would so vigorously applaud legislation (taking a vague pot shot at true crime as they do so). However, as the op-ed authors admit, "the bill also doesn't ban those convicted of violent crimes from sharing what's on their minds with the universe if they're so inclined," so it's unlikely that this will have even the slightest impact on how true crime is told and sold in Alabama. -- EB
---
If you've been thinking about paying for a month of HBO, July might be the time to sign up. We'll have more about all three of the true crime series HBO has planned for next month, but for the sake of your calendar, here's the overview:
July 9-10, 8 PM: I Love You Now Die is Erin Lee Carr's take on the Michelle Carter case (the Lifetime adaptation of which Sarah and I discussed last fall). We'll be covering the show on that week's The Blotter Presents, so set your DVR now.

July 16-17, 8 PM: The Talwars: Behind Closed Doors aired in HBO's Asian markets back in 2017, so if you're dying to see this one, you can prooobably find a way. It's about a 2008 double homicide in Noida, India, which remains unsolved to this day.

July 23-24, 8 PM: Who Killed Garrett Phillips? premiered last week at the American Film Institute, and will debut on HBO next month. From heavy-hitting documentarian Liz Garbus, this one covers the still-under-investigation death of a 12-year-old boy in Potsdam, New York.
---
If you spent your weekend with the second season of The Confession Tapes, this piece in Science might be of interest. Journo and true crime scribe Douglas Starr spent some time with "one of the world's leading experts on interrogation," a psychologist at the John Jay College of Criminal Justice named Saul Kassin. According to Steven Drizin, co-director of the Center on Wrongful Convictions at Northwestern University in Chicago, Illinois, "If there was a Mount Rushmore to the study of false confessions, Dr. Kassin's face would be on it." You can read about his research here. -- EB
---
Wednesday on Best Evidence: Sarah and guest Kevin Smokler discuss the Showtime doc 16 Shots and look back at Errol Morris classic The Thin Blue Line, which is now -- brace yourself -- 31 years old.
---
What is this thing? This should help.
Follow The Blotter @blotterpresents onTwitter, Facebook, and Instagram, and subscribe to The Blotter Presents via the podcast app of your choice.