Discover more from Best Evidence
The true crime that's worth your time.
Over 1,000 subscribers
Stolen Oscars · Lost Girls · Lindbergh Archives
Plus, zodiac killers (the other kind) and a maddening longread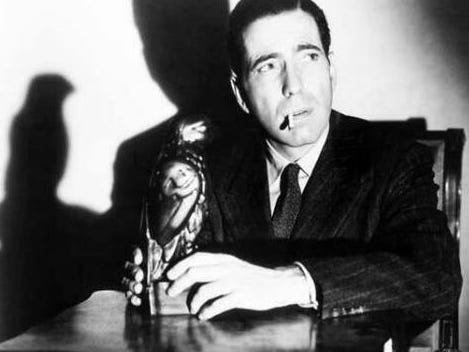 Olivia Rutigliano is on trail of stolen Oscar statuettes at CrimeReads. This is a really fun piece with everything from AMPAS urban legend to the collectors' black market to a certain archivist I wouldn't mind going drinking with. And I had no idea how many statues had gotten stolen — per Rutigliano, 80 as of this writing — and how many of the victims were "name" award-winners: Olympia Dukakis, Whoopi Goldberg, Michel Antonioni. Someone even truck-jacked a load of dozens of "blanks" 20 years ago. Rutigliano's comparisons to The Maltese Falcon are a trifle clumsy, but the piece does a good job hinting at all the ways in which a big business like "awards season" must create just as big a trade in theft and scams.
In barely related news, a guy from my church youth group, Marshall Curry, won a Live-Action Short Oscar for The Neighbors' Window last night.
The star of the short, Maria Dizzia, went to my tiny girls' school and we were in a play together back when God was a child, and I have never missed a single chance to brag on either of these two very talented people, neither of whom remembers me more than vaguely I am sure BUT ANYWAY: Marshall's first Academy Award nomination was for Street Fight, in which some guy named Cory Booker tries to unseat the longtime mayor of Newark, NJ, Sharpe James. And because it's about New Jersey politics, it's by definition true crime, hee. It's also quite good and you should check it out. (And yes, Marshall's mom really was a good storyteller.) — SDB
---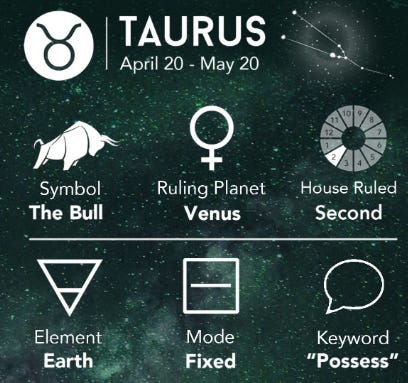 According to a study in The Mirror, the majority of serial killers are Tauruses. The New York Post furnishes part of the Mirror's list of notorious "killers in series" and their zodiac signs, but the original piece goes into more detail about what might feed the murderous instincts in each zodiac sign. It also makes it clear that the "study"…is actually an author with an upcoming book sharing his research, so, grain of salt.
Also, it's…astrology, so boulder of salt generally, but this Aries (who had heard of exactly one of the Arian serial murderers listed) would have called Scorpios for this, tbh. No offense, Scorps, but y'all are intense. You can also rip a strip off me/give Sagittarii the stink-eye in the comments. — SDB
---
With the scripted Lost Girls film coming out soon, it's a good time to look back at my review of the book from early 2014...
Robert Kolker can't end this story, but he reports the hell out of it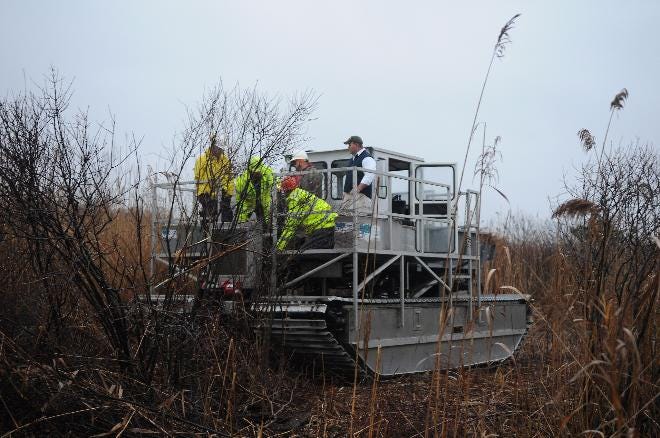 The crime
The disappearance of Craigslist prostitute Shannan Gilbert leads to the discovery of four other missing girls' bodies on Long Island -- and the realization that a once-tight-knit community may harbor a serial killer.
The story
Robert Kolker's Lost Girls: An Unsolved American Mystery isn't a perfect narrative, but in many ways, it's everything you want in a true-crime book. The writing is direct, doesn't labor, and its unadornment gives it elegance ("Long Island's long, low hustle toward tabloid infamy"; the observation that "Some people simply aren't comfortable not talking"). The way Kolker quotes sources, capturing their distinctive ways of speaking without shoving dialects or expressions into pointed cutesiness, is also deft -- like Kritzia, a friend of one of the missing, despairing of the father of her child: "He don't want to work, he don't want to do what he's supposed to do. He just wants to be free. There are people that are like that." She's right, there are. Kolker isn't one of them. The work that goes into a story like this, one with no ending, every side of the box that should contain the truth in conflict with the others, is staggering, never mind getting it to grab the reader by the collar in a businesslike way and push her through 400 pages in a morning.
The last couple dozen of those pages don't quite work. Kolker has spent most of the book introducing us to missing Craigslist prostitutes -- really introducing us to them, tracing their histories, getting in their heads and in ours -- and cataloging their last known movements, as well as the Rashomon of Shannan Gilbert's disappearance in Oak Beach, the vanishing that led to the discovery of four other bodies. He takes his time, but doesn't dawdle, or fetishize the damage that capital-M Must have led these women to this life. It's crisp and straight-ahead; Kolker lets the missing be who they were, whether sweet, pitiable, frustrating junkie, or a mixture. There is, you find when you read enough in the genre, A Tone when it comes to murdered sex workers. …A couple of them, actually, but the condescension of "she never had a chance, poor dearie" isn't much better than neo-Victorian scolding, and you don't realize how rare it is not to have to wade through either of them until judgment and/or pearl-clutching is, thankfully, absent. It's careful reporting, and it's reporting, not a list of facts nailed to a lecture.
But the story doesn't have an end, and Kolker has a hard time ending his own story, switching into a first-person that he doesn't seem comfortable with, reuniting with the victims' families again and again to no real end (unless he's trying, passive-aggressively, to lead us closer to finding various family members despicable -- and a couple in particular don't really require any underlining). I suspect he kept writing coda after coda, hoping for a break, a period, until his editor called him with publisher's counsel on the extension and ordered him to turn the fucker in or else. But I sympathize, and because the central questions of Lost Girls, unanswered, nag at me and Kolker in equal measure, what he turned in is some of the best non-fiction of 2013. — SDB, 1/3/14
---
Lindbergh-kidnapping case-heads might enjoy Mark Falzini's archival overview of the case for the Images Of America series. My 2016 review is below.
Archivist Mark W. Falzini's photos and trivia bring new life to the case that won't die
The crime
Charles Lindbergh Sr. was the most famous man in the world in the first third of the twentieth century. The kidnapping and murder of his firstborn, Charlie, was that time's most notorious crime. The quotation above ["The book, it will never close," which I used in the original blog headline — SDB] is from Bruno Richard Hauptmann in a letter he wrote to the governor the day he was scheduled to die for committing said crime; whatever else he was guilty of, it wasn't short-sightedness.
The story
Mark Falzini, longtime archivist at the New Jersey State Police Museum and Learning Center, is frequently cited in Lindbergh-kidnapping case studies (by John Douglas in The Cases That Haunt Us, for instance). New Jersey's Lindbergh Kidnapping And Trial draws on archival materials to compose a sort of coffee-table book about the tragic demise of "the Eaglet," Bruno Richard Hauptmann's trial and conviction for the child's death, and the seventeen-ring media circus surrounding it all as part of Arcadia Publishing's Images Of America series.
The book isn't well written, but it's also not reliant on text to create its narrative; even on an iPhone's Kindle app, it's quite a compelling collection of photos and lesser-known facts for anyone interested in either the case, or in getting a sense of everyday life at that time. I consider myself better versed than the average reader in the details of the Lindbergh kidnapping, and I learned something new every few pages. A few examples:
The Lindbergh estate was sufficiently remote that nearby residents -- furious at having their wells ripped up and searched, then left by the police for them to reassemble -- hadn't heard about the kidnapping even a week after it happened;

Nanny Betty Gow's boyfriend, Henry "Red" Johnson, was cleared of suspicion, then bound over for deportation, then left the country under his own steam when the deportation warrant "was mysteriously nullified";

A photograph of the $10 gold note that broke the case open -- featuring, coincidentally, a little car tootling past the Treasury, a car that evidently spawned an urban currency legend involving Bonnie and Clyde;

Those of us, like myself, who have formed a mental image of the consumptive Isidor Fisch as a faceless potato of a person swaddled in black outerwear, will enjoy the photo of Fisch and Hauptmann, be-tank-topped and paddling a canoe;

Flemington, NJ's Rotary Club and American Legion had to assist with courthouse crowd control during the trial;

Awaiting execution, and with Governor Harold Hoffman expressing concern that justice had not entirely been done, "Hauptmann still refused to confess but volunteered to take a lie detector test that the New Jersey legislature refused to authorize" (111).
New Jersey's Lindbergh Kidnapping is no doubt even more engrossing as a traditional book whose captions actually follow the pagination. The thorough array of photos and granular intel easily make up for the occasionally clumsy prose, and you'll need to set aside some time to disappear down various Google holes. Recommended! — SDB, 2/8/16
---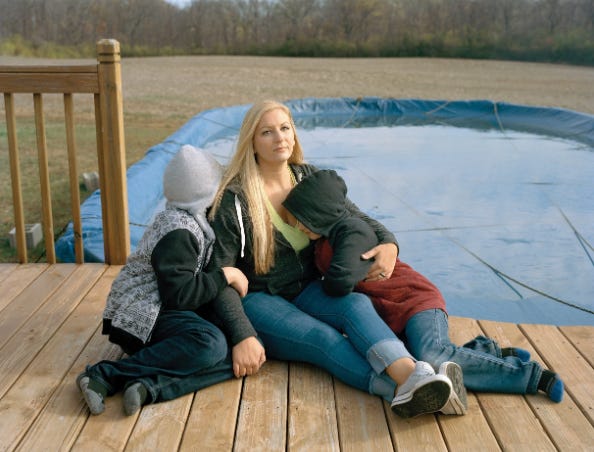 Today's recommended longread: Paige Williams's excellent, infuriating "A Deadly Mistake," from the February 10 New Yorker. The article title and subhed on the website are quite a bit sterner on the subject — drug overdoses getting treated as homicides, rather than accidents, by prosecutors — than the print mag's version, but wherever you read the piece, it's briskly written and maddening. Williams has a good ear for detail, but doesn't overdo it (Jamie, one of the addicts caught up in a prosecution after taking a very low-level hand in procuring the dose that wound up killing a friend of hers, apparently once paid for heroin with a chain saw).
She also hangs a light on a key catalyst for the way not just law enforcement but we as a culture have been dealing with drug-related crime for decades: the death of Len Bias, which prompted a horrified spasm of performative legislation (I'm editorializing) aimed, in theory, at fighting the crack epidemic…legislation that, per the then-assistant cousnel for the House Judiciary Committee, was drafted sans the benefit of hearings or consultation with the judiciary, the Bureau of Prisons, or the DEA.
Williams is gentle with the families of overdose victims who press for prosecution in these cases ("When a loved one overdoses, it may be easier for family and friends to think of her as prey than to accept the more complex reality of addiction"). I get where they're coming from; they want to blame someone, DAs want to do something, and the someone and something they should go after (the Sacklers, politically connected doctors with "loose" scrip pens, etc.) aren't the easy targets that an addict is who will agree to whatever so she can get bail and go "get off sick." But now that it's clear that's who's in the net of these overdose-homicide statutes, and not the drug kingpins the statutes claim to target, it's time to roll them back, and to deal with drug addiction as a disease that kills. — SDB
---
What's the true-crime book or doc you're always recommending? Do it again in last weekend's open thread — and if you wouldn't mind recommending this true-crime review newsletter to a friend or loved one (or nemesis; we ain't picky), we'd love it!
---
Tuesday on Best Evidence: True-crime producers love a Satanic panic story…and Miz Eve loves a crime-real-estate story.
---
What is this thing? This should help. Follow The Blotter @blotterpresents on Twitter and Instagram, and subscribe to The Blotter Presents via the podcast app of your choice. You can also call or text us any time at 919-75-CRIME.