Discover more from Best Evidence
The true crime that's worth your time.
Over 1,000 subscribers
Ski Pimp · Danish Escape · Kartemquin Playlist
Plus a book poll, and Sarah Weinman gets the goods (again)
Good afternoon! ICYMI, paid subscribers, the lengthy early-voting line here in South Brooklyn let me knock off the October bonus book early; my review of The Cold Vanish is here.
And that means it's time to pick the November review topic! A little of everything here: a judge memoir, an academic analysis of the justice system's harassment of a civil-rights figure, a notorious rock death, funny money…vote for as many as you like. I know everyone's sick of thinking about balloting outcomes at this point, but this one's much less fraught, so enjoy yourselves! — SDB
And you can read that review — and all the others, and a bunch of extra content in the archives — by subscribing today. No trick, all treat.
---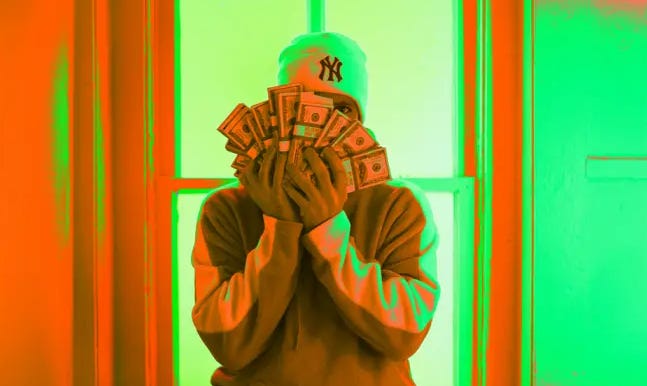 Whether you liked Jon Billman's book as much as I did, or just want to sample his wares for free, you're in luck. Outside ran an excerpt from The Cold Vanish back in July, if you'd like to preview the book as a whole; and TCV made reference to an article I simply had to track down, which you can read on Ski's website: "PIMP: The true story of how a pro big mountain skier became the owner/operator -- as in P-I-M-P -- of a million-dollar, high-country escort service. Yes, an actual pimp." It's a pretty hard left from talking about missing hikers, but the 2005 piece has the same writing hallmarks: dynamic pace; preternatural ability to get and keep vulnerable access.
Out the door of the Incall and around the corner on Main Street is a pizza joint. He uses the place as a satellite office. The brothers throwing dough behind the counter smile and nod when he walks in. "Some days I conduct employee interviews in here all day. I think they know what's going on but they don't hassle me. I can only eat so many slices of pizza. So at Christmastime I gave them a nice bonus."

Bobby tells me—over a slice of cheese and veggie—about interviewing girls. "I hate telling girls they're too old or too fat," he says. "So I try to schedule question marks in the afternoon. 'Look, I can only take two girls and I hired them this morning.' That sorta thing."
It's probably possible to track "Bobby" down based on some of the info Billman provides, just to see if he stayed out (which part of me hopes he didn't; is he less of a creep than most sex traffickers? Yes, but though Billman seems impressed with "Bobby"'s vibe, he comes off like a fairly deadly douche combo: judgy about my plastic water bottle by day, styling the Ed Hardy at night — JMO). Part of me's curious; most of me doesn't have time. But this is a process-y look at a different kind of "crime" from what we usually talk about, and it's well-written, so give it a look. — SDB
---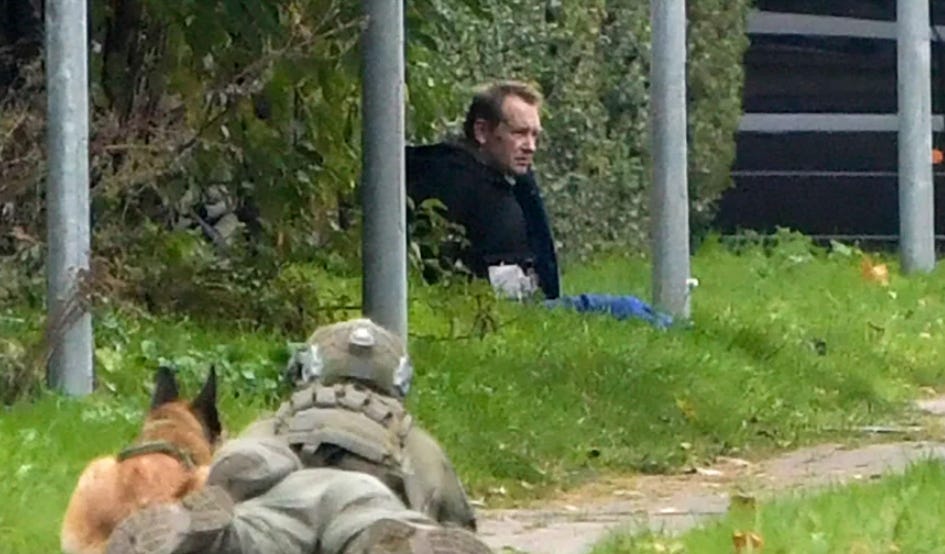 Oh "good," it's time for another edition of Today In True-Crime Buttholes!
Peter "the Submarine Killer" Madsen, currently serving a life sentence for the 2017 murder of Kim Wall, briefly escaped from prison last week. According to CNN, "The head of the prison workers' union told the Danish news organization Ekstra Bladet that Madsen took a prison psychologist captive and used her as a shield as he walked out of the prison. He was carrying what seemed to be a gun, the union official said, and guards did not want to risk the hostage's life." Madsen didn't get far; snipers and K-9 officers (shown here) pinned him down about a quarter mile from the prison. It's unclear from the piece linked whether the breakout attempt affects Madsen's sentence. Madsen has consistently denied killing Wall.

Sarah Weinman's report for Air Mail on the crushing effect playing Lolita in Kubrick's film had on Sue Lyon's life includes the revelation that the film's producer, James Harris, slept with Lyon during filming. He was 32 at the time; Lyon was 14. Weinman crams a lot of (bleak) intel into a compact piece, including a phone call to Harris, now in his nineties; quotes from Michelle Phillips (yes, that one), Lyon's teenage bestie; and Lyon's 1970s marriage to a convicted bank robber (and prison-breaker…perhaps today's TITCB is developing a theme). — SDB
---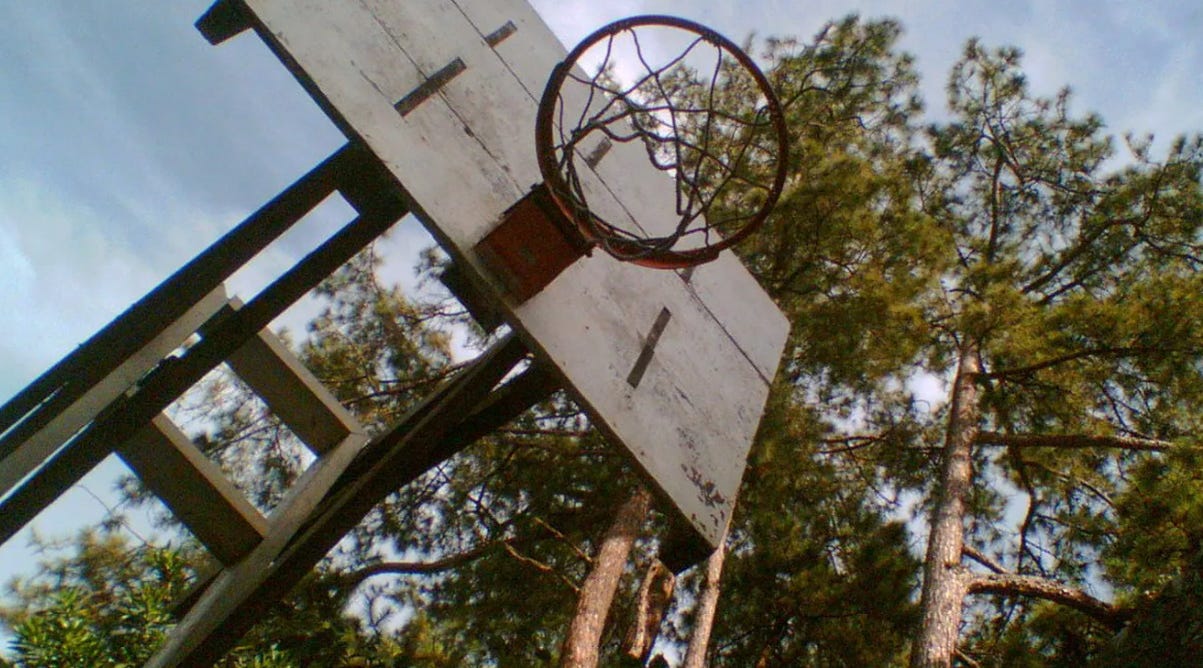 Any other super-fans of Kartemquin true-crime (and other) films here? I'll have a review of Steve James's five-parter for NatGeo, City So Real, later this week; in the meantime, let's round up some reviews for Jiayan "Jenny" Shi's Finding Yingying, which Kartemquin acquired earlier this month. Here's part of the brief from the doc's website:
Yingying Zhang, a 26-year-old Chinese student, comes to the U.S. to study. In her detailed and beautiful diaries, the aspiring young scientist and teacher is full of optimism, hoping to also be married and a mother someday. Within weeks of her arrival, Yingying disappears from the campus.
Reviews mostly talk about the documentary's focus on Yingying, vs. on the case. THR's Sheri Linden found the film "intimate and haunting," calling it "a sensitively told true-crime story" that's "much more than that too, grappling with matters of tradition, ambition, familial bonds and cultural disparities, and peering through the wider lens of the global economy, and the revenue that 300,000-plus Chinese students bring to U.S. colleges every year." The Black Cape also noted that it's more than "just" a crime doc: "The true-crime genre has a serious problem with gratifying darkness and erasing the victims as they deify the killers. Shi shows in Finding Yingying that one can cover crime and trial without a centering the criminal."
I'm intrigued to see this one, knowing nothing about the case going in; if you're looking to screen it, here's a list of upcoming virtual film fests the doc's slated to appear in. I'm off to comb through NYC DOC's embarrassment of riches, but in the meantime, let me leave you with a curated playlist of Kartemquin true crime.
Honorable mentions to James's The Interrupters and Abacus, which like most of the films I've listed may use true crime as a framework or starting point, but usually iris out to think about other ideas. If I missed any, let me know! — SDB
---
Tuesday on Best Evidence: True-crime trends, Sorkin reviews…anything could happen! (Well, not anything. I'm not eating raisins for y'all. But besides that!)
---
What is this thing? This should help. Follow Best Evidence @bestevidencefyi on Twitter and Instagram. You can also call or text us any time at 919-75-CRIME.