Discover more from Best Evidence
The true crime that's worth your time.
Over 1,000 subscribers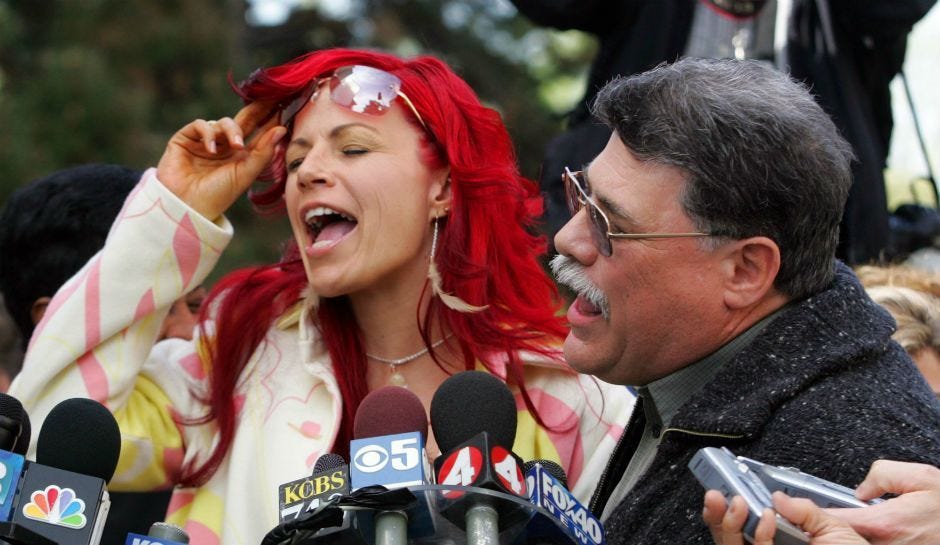 Issues with a single juror could set Scott Peterson free. The high-profile case (and fodder for true-crime content like Dean Cain starrer The Perfect Husband: The Laci Peterson Story) was the subject of a California Supreme Court hearing last week, and in the end, the court ruled that a trial judge with the San Mateo County Superior Court must fully reexamine the case.
At issue is a female juror from Peterson's 2004 trial in the death of his wife, Laci. Per the Supremes' ruling: "Juror No. 7 committed prejudicial misconduct by not disclosing her prior involvement with other legal proceedings, including but not limited to being the victim of a crime."
KPIX reports that juror No. 7 is Richelle Nice, who gained the nickname "Strawberry Shortcake" during her many media appearances after the trial. She's faced accusations of being a "stealth juror" intent on taking Peterson down for years. So now, Peterson will again return to court (dates and location TBD), proceedings that will include "putting [Nice] under oath and showing exactly what went on," Peterson attorney Mark Geragos tells NPR. — EB
---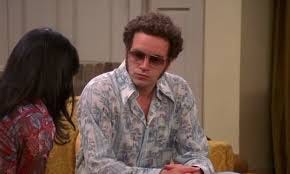 While we're on high-profile crimes…a judge in L.A. ruled Monday against That 70's Show star Danny Masterson, Variety reports. Masterson's attorneys had argued that the rape allegations against their client were past the statute of limitations, but Judge Eleanor Hunter disagreed, siding with prosecution arguments that as Masterson faces allegations from numerous victims, the California "Legislature clearly intended that such crimes would not have a statute of limitations."
Masterson didn't appear in court, and remains free on $3.3 million bond. He has yet to enter a plea, and is set to be arraigned on Nov. 2. — EB
---
Then there's Jeffrey Toobin. He's a name well-known to true crime fans for his work as a legal analyst on CNN, as well as for his work as a staff writer for the New Yorker. And now everyone knows him as the guy who jerked off during a Zoom with journalistic superstars like Jane Mayer, Evan Osnos, Jelani Cobb, Masha Gessen, Andrew Marantz, Sue Halpern, and Dexter Filkins.
Vice broke the story Monday, and they didn't shy away from the squirmier aspects of the incident:
[I]t was unclear how much each person saw, but both said that they saw Toobin jerking off. The two sources described a juncture in the election simulation when there was a strategy session, and the Democrats and Republicans went into their respective break out rooms for about 10 minutes. At this point, they said, it seemed like Toobin was on a second video call. The sources said that when the groups returned from their break out rooms, Toobin lowered the camera. The people on the call said they could see Toobin touching his penis. Toobin then left the call. Moments later, he called back in, seemingly unaware of what his colleagues had been able to see, and the simulation continued.
CNN is far, far more delicate, writing that he "exposed himself during a Zoom call with colleagues in what he says was an accident." Quoting Toobin, the report says that "I believed I was not visible on Zoom." Toobin added that "I thought no one on the Zoom call could see me. I thought I had muted the Zoom video," but makes no mention of masturbation.
The New York Times also pussyfoots around the story, saying that "During a pause in the call for breakout discussions, Mr. Toobin switched to a second call that was the video-call equivalent of phone sex," but also ducks the self-pleasure aspect of the tale. I guess the idea for CNN and the NYT is that readers can fill in the blanks themselves, perhaps? It's an unusual decision for a journalist to make, but there you have it. — EB
---
There's no wanking in this NYT piece on Mark Burnett either — at least, not of the literal sort. Times media critic Ben Smith looked at the reality TV mogul's influence (or lack thereof) on the present TV landscape, and the results are pretty interesting. For example, did you know that Burnett has been trying to build a Christian TV station? Well, he has.
More in line with our interests is this tidbit:
Mr. Trump is just one thread in the internal tension at MGM involving Mr. Burnett. He's always been a difficult boss, and even before the pandemic, he was a man-about-town deal maker — not an office-bound manager. He's had so little input in the successes of the company's scripted division, including "The Handmaid's Tale" and "Fargo," that the division's leader, Steve Stark, was recently forced to clarify to The Hollywood Reporter that he still reports to Mr. Burnett. He played a role in the messy 2018 ouster of Mr. Barber, which has left the company operating without a chief executive. Now, MGM is subject to perennial acquisition rumors and dependent on factors it can't control: It is hoping theaters will be packed for the release of a new James Bond film next year and that the culture will be ready for the return of "Live PD," a Burnett acquisition that was canceled this summer amid the wave of revolt at police violence.
That's right: though we spend more time than we maybe should slagging Dan Abrams for Live PD, if the NYT is right, the future of venerable movie and TV studio Metro-Goldwyn-Mayer might rely on Live PD's return. Who knew it was so popular a property that it merits equal pressure as the new James Bond film? — EB
---
Oh my gosh, folks, there are so many new true-crime podcasts out there; I'm just going to round them all up and let you sort them out. (And check out this new cool thing Substack lets us do — if a show is on Spotify, we can embed it!)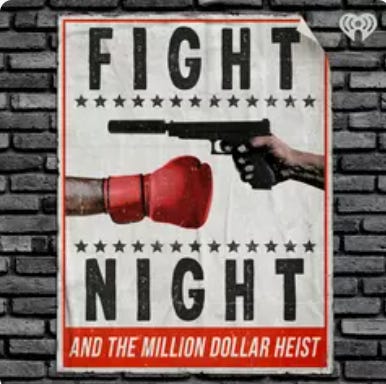 ---
Wednesday on Best Evidence: A Showtime doc on the slaying of Jamal Khashoggi.
---
What is this thing? This should help. Follow Best Evidence @bestevidencefyi on Twitter and Instagram. You can also call or text us any time at 919-75-CRIME.