Murdered by Morning · Counterclock · Stephen Port
Plus: Part one of your holiday break reading list
If you thought Crime Junkie's plagiarism scandal would tank its aspirations, you were wrong. Deadline reports that Audiochuck, the company established by CJ host Ashley Flowers, will launch a 12-part podcast called Counterclock in January.
The show, which is hosted by Florida-based broadcast reporter Delia D'Ambra, will cover the slaying of Kill Devil Hills, NC resident Denise Johnson, who in 1997 was stabbed and left to die in a residential fire.
But here's the thing: Though Deadline's reporting presents the show as a new venture (as does its website and Twitter account), it appears to be a pre-existing property: According to a Charlotte Observer report from September of 2018, D'Ambra launched the show (then called Counter Clock). About six episodes had dropped when D'Ambra (herself a victim of an on-camera violent crime) spoke with the Observer well over a year ago, and she said that she expected to have 11 up by the end of the year.
It's unclear if the Crime Junkie-backed iteration of this show will just re-release past episodes, revamp existing content, or take a fresh run at the case. But it does seem odd that D'Ambra's prior work goes unmentioned in the promotion of the show, a decision that, given the ongoing cloud over Flowers's ethics, doesn't quite pass the sniff test. — EB
---
Stephen Merchant will play so-called Grindr Killer Stephen Port. Merchant, a frequent collaborator of Ricky Gervais's (that's him to the left in the clip above, which I mainly included because my husband and I were just talking about this horrible/kind of hilarious bit from Life's Too Short), has been cast as the convicted serial killer.
Port met at least four of his victims on Grindr, after which he drugged them with GHB, raped them, and killed them. He was convicted in 2016. The Metro reports that the BBC adaptation of the case recently changed its name from The Barking Murders to Four Lives, a rebrand intended to "change the focus on the drama, so it becomes more about the lives lost than the sick killer who committed the crimes," the Metro claims. It's set to air on BBC One some time in 2020. — EB
---
The latest in Oxygen's attempts to wedge crimes into some sort of rubric is a show called Murdered by Morning. It's fun watching Oxygen try to find new angles in which to shove old cases — I'm surprised we haven't seen, for example, shows like Fatal Snack (people killed before, after, or during consumption of junk food), The Dog Knows (crime scenes at which a canine companion is left behind) or Bosom Of Bloodshed (people with big boobs get murdered). ANYWAY, here's one that "showcases stories where individuals are unaware that the night in question will be their last."
Yeah, it's a stretch, as it seems like any homicide between the hours of 6es PM and AM are fair game. Never one to unnecessarily stoke fear, Oxygen warns that the show will illustrate how "an average night can quickly turn into a nightmare." The series drops on January 19th at 7 PM. — EB
---
Oh no, Richard Jewell tanked! It's kind of too bad, because the actual story is an interesting and worthy one! But when even folks at arguably non-pinko outlets like USA Today and Oxygen are piling on to suggest that your movie sucks, unless you've got a Star War on your hands, it's likely to perform poorly at the box office. According to Variety, the film was "one of the worst nationwide openings" of director Clint Eastwood's career, with a $5 million weekend across 2,502 theaters. Of those who did come out to see the movie, "nearly 60% of crowds were male, while half were over the age of 50." Color me shocked. Shocked! — EB
---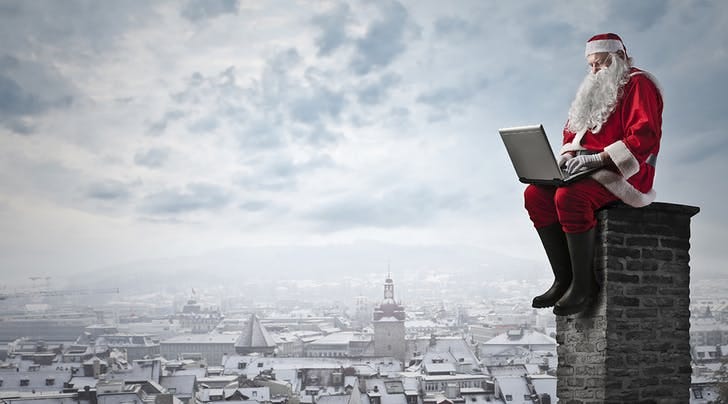 Today, Friday, and Monday I'm going to work to make sure you have plenty to read over the holidays. Here's round one of a three-part reading list to set you up with stuff to read during your airport delays, while you pretend to work when all you want to do is eat Christmas cookies, or during commercials when you go home to a family that lives DVR-free. — EB
Northern California home of 'Golden State Killer' sold for $320,000 [San Jose Mercury News] You guys know I love my crime-related real estate news. Joseph DeAngelo's 1,500-square-foot, three-bedroom, two-bath ranch home in Citrus Heights fetched a fair market price, and "it is likely the buyers were informed of who had lived there."

'Obsessed': East Bay detective's exhaustive pursuit closes long-cold case [East Bay Times] This is a really interesting yarn on how Detective Michael Creighton brought the suspect in a long-cold sexual assault case to justice.

A DNA Firm That Caters to Police Just Bought a Genealogy Site [Wired] Because all that shit about Ring cameras isn't disturbing enough.

---


I hate wrapping presents. I hate it so much! I don't know why, it just bums me out. I have to turn on something I really really love (like Aliens or Edge Of Tomorrow) to make myself do it and even then I'm mad. But you don't have to wrap Best Evidence! It's a waste-free, low-footprint gift that won't end up in a landfill the way all this stupid wrapping paper I keep mis-sizing will.

---

Friday, on Best Evidence: More reading list stuff, and I suspect I will get progressively saltier about pretty much everything so strap in, friends.

---

What is this thing? This should help.

Follow The Blotter @blotterpresents on Twitter and Instagram, and subscribe to The Blotter Presents via the podcast app of your choice. You can also call us any time at 919-75-CRIME.