Murder To Mercy · Bad Education · Spotify
Also: True crime through victims' eyes
A new Netflix series about the Cyntoia Brown Long case was described as "deeply irresponsible" by the Daily Beast. Documentary film Murder To Mercy: The Cyntoia Brown Story drops on Netflix on Wednesday, and publications like Marie Claire are already approaching it with praise, pitching it as "the next Making A Murderer" and "yet another example of how legal systems continue to fail many individuals who remain innocent."
However, the film on the case — which was arguably brought into the spotlight by Kim Kardashian — isn't getting much praise from TDB, which says that the movie is "repurposed" and was made without Brown Long's "consent while she was still behind bars." According to reporter Cassie Da Costa, the movie is a warmed-over version of Daniel Birman's PBS Independent Lens episode "Me Facing Life: Cyntoia's Story," which aired way back in 2011. According to Da Costa, when Birman stuck a deal with Netflix for the new movie, he "repurposed huge swaths" of the prior doc without Brown Long's knowledge, resulting in "a cut-and-paste job." (Sarah reviewed the doc for Primetimer, and even without knowing about the controversy, Birman's lack of transparency about the source material doesn't help the viewing experience.)
Da Costa's full report on the controversy around MTM can be found here; does reading the criticism of the movie make you more or less inclined to watch it? — EB
---
A teacher from the school featured in Bad Education says the new HBO movie "rings true." The dramatic adaptation of the Roslyn school scandal — an embezzlement case uncovered by the school paper (every time I think about it, I get delighted chills! Read this NYT story from the time and join in my joy) — dropped on HBO this Saturday, and the only reason I didn't watch it was because I spent most of this past weekend asleep. (What can I say, staying at home all the time makes me real tired.) Sarah and The Blotter Presents guest Toby Ball did, though, and you can hear what they thought of it on Wednesday's episode of the podcast.
One teacher from the school, who was there a few years before the scandal broke, writes in the pages of Quartz that
I can attest that it all rings true. One minor character, a pushy mother who blindly believes her underachieving son is gifted and deserves to have rules bent for him to succeed, reminds me of people I met in real-life Roslyn, where I played out variations on this scene over and over. Parents routinely pressured teachers to let students retake tests, do extra credit, and revise essays. Some even looked the other way when their children cheated. (One father, after I'd caught his son plagiarizing, shrugged off the charges, pointing out that "the president doesn't write his own speeches." He could have been a bit character in the movie.) Ultimately, a struggle over what I perceived as institutionalized grade inflation is what finally pushed me to take another job.
If you're looking for more of the reality behind the fictionalized account, my favorite Slate feature, Fact vs. Fiction, has a detailed comparison of the movie and the reality. (You will be stunned to learn that the real-life Frank Tassone is not as handsome as Hugh Jackman.) And here's Robert Kolker's 2004 New York magazine story "The Bad Superintendent," on which the film was based. — EB
---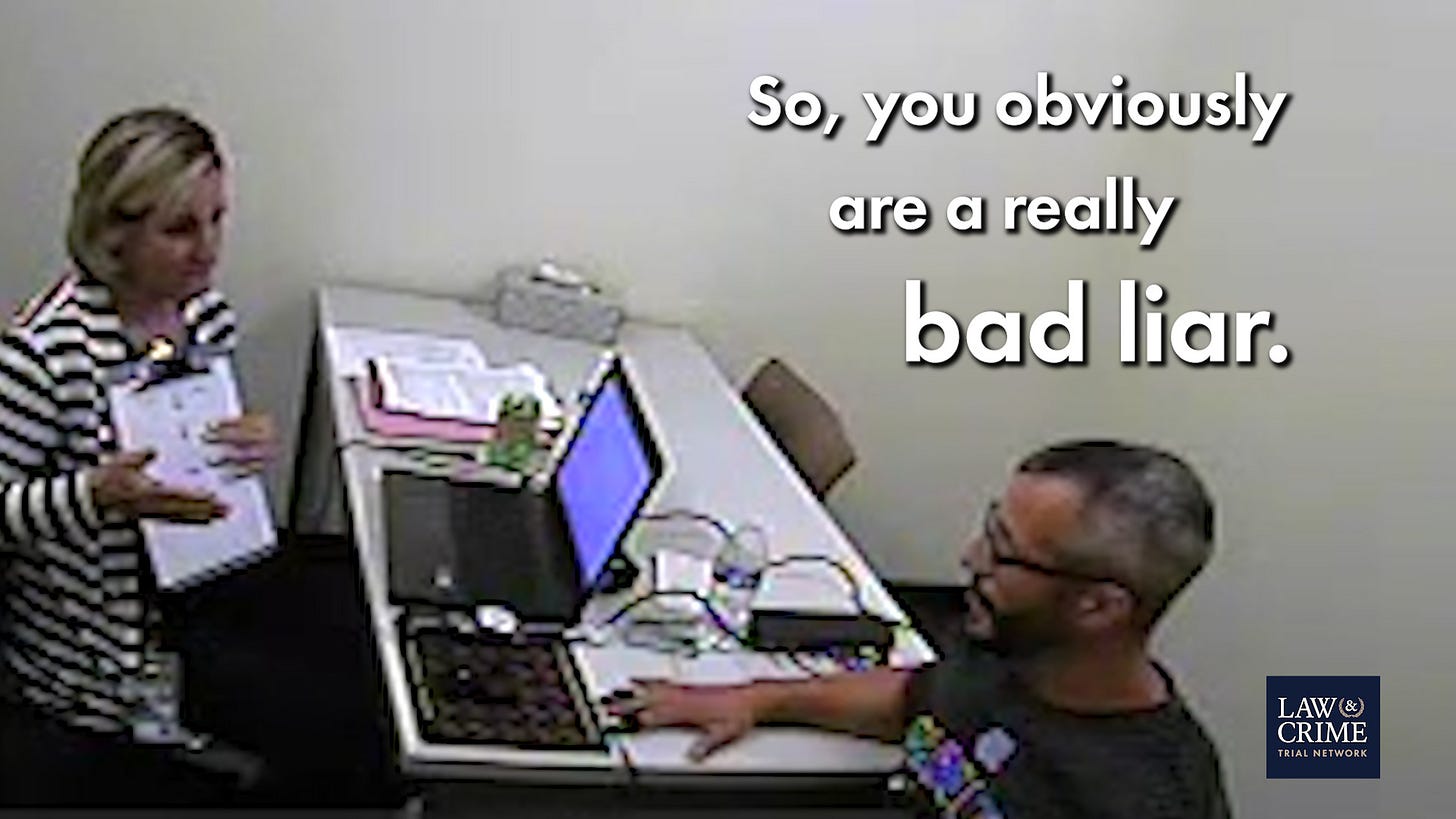 "Facebook Watch is a thing" Sarah wrote in our budget doc for this newsletter. She wasn't talking about Limetown, the Facebook Watch show that depicted a fictional true-crime podcaster before it got the axe this January. Deadline reports that the platform, which I guess is better than Quibi because it at least lets you watch it on your TV (albeit via a proprietary app), has greenlit a second season of a true-crime show I had no idea had a first season.
It's a docuseries called Buried with Love, and this coming season it will cover the Watts family slaying. "Buried With Love really taps into the thriving community of true crime lovers on Facebook, who have really become engaged with the tragic stories," one of the show's producers says via statement. If there's a place on the internet that's rife with tragic stories, it's certainly Facebook, so perhaps this is a match made in heaven. — EB
---
Looking for a podcast job? Spotify-owned Gimlet is in the market for a producer for a new narrative crime show, to be produced in Los Angeles. The platform is seeking "a creative producer with a journalism background, who thrives under deadlines and accepts and provides constructive feedback to team members." You can apply for the position here, and if you get the gig, you'd better keep Sarah and me looped in on your show, including any dirt and inside-baseball gossip. Good luck! — EB
---
A couple longreads looking at true crime from the perspective of the victim... Writing for the Sancho Panza Literary Society blog, Thomas Keith — whose uncle was killed during a bank robbery — praises true-crime content, saying that when done right, it helps people see that the families of the criminals are suffering alongside the families of the victims. You can read his essay here.
Less supportive of the genre is this Time piece headlined "'Real People Keep Getting Re-traumatized.' The Human Cost of Binge-Watching True Crime Series." Using netflix's I Am A Killer as just one example, reporter Melissa Chan argues that "victims' families have no power to prevent their worst nightmares from becoming part of the craze, and some say they have been forced to watch the industry flourish at their expense." You can read Chan's piece on the subject here.
---
Wednesday on Best Evidence: It's The Blotter Presents Episode 141! As noted above, Sarah and guest Toby Ball will discuss Bad Education and Frontline's "Terror In Little Saigon." The ep show notes:

In the meantime, don't forget to pick Sarah's May book-review tome:
---
What is this thing? This should help. Follow The Blotter @blotterpresents on Twitter and Instagram, and subscribe to The Blotter Presents via the podcast app of your choice. You can also call or text us any time at 919-75-CRIME.