Murder In Coweta County · Don't F**k With Cats
Plus: Investigating an art heist
You might have heard that it's Thanksgiving in the U.S. this week, and we're expressing our thanks to our subscribers by making every issue we run this week (Monday-Wednesday, we're taking Thursday and Friday off) free to all. If you're thankful for Best Evidence, however, this is also a great time to get a paid subscription for yourself or a pal! It's only through paid subscribers that we can keep this thing going, so please do consider us grateful in advance.
---
Today's Edgar rec: Murder In Coweta County. Avid true crime-readers have probably at least heard of Murder In Coweta County by Margaret Anne Barnes. Nominated for the 1977 Edgar Award for Best Fact Crime, it was famously made into a TV movie starring Johnny Cash and Andy Griffith (with a supporting turn from June Carter Cash). The book has had a couple of re-issues since publication and can now be digitally accessed.
The events chronicled in Murder In Coweta County took place in rural Georgia in 1948. John Wallace was a wealthy, corrupt landowner and moonshine runner whose family operated in Meriwether County without impunity for decades. The sheriff in Meriwether County did Wallace's bidding, including warning him when the feds were preparing a raid on his moonshine operation. Wallace was a real piece of work. Greedy, violent, and tyrannical, he doled out charity with strings and terrorized the sharecroppers who serviced his land.
When one of those sharecroppers, Wilson Turner, stole two cows from Wallace after getting fired over a moonshine bootlegging attempt, Wallace went after him. With Turner held in the Meriwether County jail for the theft of the cows, Wallace hatched a plan with several accomplices to ambush him upon release. Wallace and his crew chased Turner until his truck ran out of gas in front of a café, and killed him in front of a host of witnesses.
Enter our hero, Sheriff Lamar Potts. See, when Wallace pursued Turner by car, the convoy crossed the county line into Coweta County. In this story, geography matters and that inadvertent misstep in Wallace's plan leads to his undoing. Sheriff Potts is everything Wallace is not: kind, humane, fair, and committed to justice. He's folksy almost to a comical degree. When we meet him, he's instructing one of his deputies to get a young man in Coweta County outfitted with a new pair of pants: "His morale is low, and his britches are too tight. I want something done about it."
With Potts in pursuit, Wallace embarks on a frantic effort to dispose of any and all evidence, including coercing two of his sharecroppers to help him desecrate Turner's body. Both careless and confident that he wouldn't be caught, Wallace's hubris is on full display during the investigation, trial, sentencing, and up until his final hours on death row. His entire defense is basically "Do you know who I am?"
Barnes relies heavily on dialogue to advance the narrative, and while this means the book moves along at a fast clip, it proves problematic when the voices of Wallace's African-American sharecroppers Robert Lee Gates and Albert Brooks (who were forced to assist in the destroying of evidence) are employed. But Barnes has a great knack for describing a cast of colorful supporting players. My favorite is the glass-eyed seer/mystic Mayhayley Lancaster, who provides counsel to all sorts of unsavory criminals in these parts.
Murder In Coweta County is reassuring in a time when it feels like corrupt actors have the upper hand. In this tale, the good guy wins, and that makes for a satisfying read overall. -- Susan Howard
---
A new Netflix docuseries has the slightly amazing title of Don't F**k With Cats: Hunting An Internet Killer. Deadline reports that the three-part documentary is about Luka Magnotta, an alleged white supremacist who reportedly posted videos of himself killing kittens to various social media platforms -- and eventually, prosecutors said, upped that activity, also posting graphic video of the slaying of Canadian exchange student Lin Jun.
It's a pretty strange/vile case, and one that though it took place in 2012, feels very 2019 in terms of the impact social media/far-right sites had on both Magnotta and the crimes themselves. Director Mark Lewis tells Deadline that "What is so mind-blowing for me about this documentary series is that it plays out like a real thriller, with twists and turns that no-one will see coming, a cast of internet heroes whose resourcefulness will have you cheering from the sidelines, and a murderer whose true identity will have you gasping when he is finally unmasked." I'm not so sure about that, as we all have access to Wikipedia, but that doesn't mean I won't check the show out when it drops on December 18. -- EB
---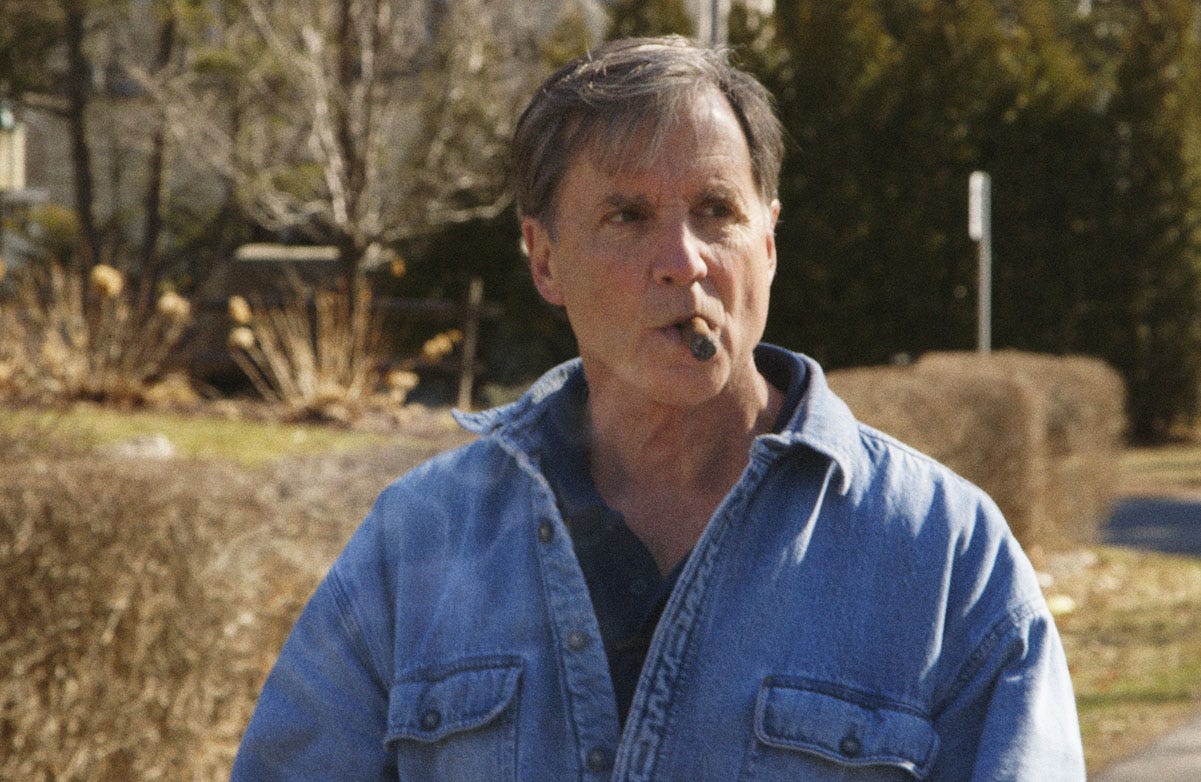 A new documentary details a Mafia-related art heist. It's called The Queen's Man, and it tells the story of Steve Talt, a New Yorker who ended up as the top bodyguard to Farah Pahlavi, the wife of the Shah of Iran. Talt has made it his life's mission to track down 32 paintings stolen from Pahlavi's art collection in the 1980s, allegedly by members of the mob. (Don't worry, Pahlavi still has plenty of art.)
The movie premiered at DOC NYC earlier this month, and Hollywood Reporter reviewer Frank Scheck seemed to like it, saying that while it begins as a procedural, it blossoms into a story about Talt's relationship with Pahlavi, as his former employer might not actually want his help. (You can also read an interview with directors Daniel Claridge and Andrew Coffman about the movie at nonfictionfilm.com.) The Queen's Man has yet to announce distribution yet, so this might be something you make a note to watch for on your streaming platform of choice. -- EB
---
Ben Affleck is set to direct a dramatic adaptation of a true-crime tale set in Colonial Africa. Deadline reports that the erstwhile Batman will helm the big-screen version of King Leopold's Ghost: A Story of Greed, Terror, and Heroism in Colonial Africa. The 1999 book is about King Leopold II of Belgium's strategic plundering -- which included systemic genocide of as many as 10 million people -- in 1880s Congo, all while cultivating an image as a humanitarian who was "saving" the area and its residents.
The tale was also the subject of a 2006 documentary you can watch on Amazon Prime, but this will be the first dramatic take on the story, Deadline reports, with a script from Farhad Safinia, whose main credits appear to be Mel Gibson's problematic film Apocalypto and that weird Kelsey Grammer show called Boss. As a sidenote, this isn't the only true crime matter Affleck is pursuing these days: he's reportedly still developing an adaptation of the McDonald's Monopoly Game swindle, with Matt Damon in the starring role. -- EB
---
Tuesday on Best Evidence: Not everyone digs that Richard Jewell movie.
---
What is this thing? This should help.
Follow The Blotter @blotterpresents on Twitter and Instagram, and subscribe to The Blotter Presents via the podcast app of your choice. You can also call us any time at 919-75-CRIME.