'Mental Disease' · BLM Pins · Dopesick
Plus: a handy list of non-goofy podcasts
I'm not saying that the Elizabeth Holmes defense team is desperate…This is where y'all say "how desperate are they?" And my answer is "they are so desperate that they are now claiming that she has 'a mental disease or defect' that has an impact on her guilt, according to the Bay Area News Group."
According to CNN, attorneys for the former Theranos CEO filed documents with the court saying that they plan to "introduce expert evidence relating to a mental disease or defect or any other mental condition of the defendant bearing on ... the issue of guilt." It's unclear if this evidence will be released prior to Holmes' March 2021 trial date, or as part of its proceedings.
Now two experts chosen by the prosecution, a psychologist and a psychiatrist, will examine Holmes over two days, for a total of less than 14 hours, with a video recording of the sessions entered into evidence.
According to Bloomberg, this move by Holmes's team might be part of a strategy "to challenge the requirement that prosecutors prove her intent to do something wrong or illegal," but an expert who spoke with the news org says that "contrary to what you may see in the movies, an insanity defense in federal cases is rare and hard to fake,"and that Holmes would have to demonstrate that she is "unable to appreciate the nature and quality or the wrongfulness of (her) acts" for the defense plan to succeed. — EB
---
So a true crime author walks into a bar…Don't worry, I don't have a hacky comedy bit for the item after this one, but I couldn't resist. So, here's the deal: Cloyd Steiger, the author of books including Homicide: The View from Inside the Yellow Tape and Seattle's Forgotten Serial Killer–Gary Gene Grant is in hot water after he proudly announced that he refused to tip a server at a Tacoma restaurant because she was wearing a Black Lives Matter pin.
Steiger, who rather yikes-ily announces his Parler user name in his Twitter bio (Parler's a social network well-known as a safe haven for extreeeeemely far right conservatives, hence the "yikes"), is a 36-year veteran of the Seattle Police Department, he says on his website, and was until last week the Chief Criminal Investigator of the Washington State Attorney General's Homicide Investigation Tracking System.
He's on paid leave now, the Seattle Times reports, after he posted his receipt from a meal at a restaurant called the Fish Paddler to Facebook. On the tip line of the receipt, he had written "BLM Button = No Tip" and "That's How Socialism Works." It's unclear why he posted the document (his Facebook account is down, for now) and his attorney says that he "really regrets" doing it.
According to his waitress, who is white but wears a BLM pin because "I feel it's important to show where I stand with that sort of issue as a white person, and it's great way to have a very informed conversation with my customers," Steiger also "felt the need to walk into the restaurant and scream at who he thought was our manager, getting in his face, telling us he's a 'regular' and he's shocked to see us wearing these…He then proceeded to flip us off, write a nasty note on my slip, and leave."
According to the AG's office, Steiger will remain on paid leave as the agency launches "an investigation into his conduct." His fully-public Twitter feed is full of bigotry and conspiracy theories, so they might want to start there? Just a thought. — EB
---
Kaitlyn Dever is returning to true crime. The star of Unbelievable has been cast in Dopesick, Deadline reports; that's the eight-episode Hulu series on Beth Macy's investigation into the U.S. opioid epidemic. Dever "will play Betsy, a proud female coal miner" in the show, which I am legally obligated to remind you is written by Danny "Jonathan" Strong. It's expected to drop some time in 2021. — EB
---
So many true-crime podcast roundups can be minefields. You never know if they're going to throw you a plagiarist, or a couple of [wineglass clink clink] folks who just want to chuckle over a horrifying violence recap they pulled from Wikipedia, or a guy with his Parler handle in his Twitter bio. It's a mess out there, guys.
This roundup of podcasts assembled by the Global Investigative Journalism Network contains no such pitfalls: each one is from a team of actual investigative journalists, and includes "true crime stories from South Africa and Malta, investigations into France's top intelligence operatives, and a story about human trafficking in the Middle East." You've likely heard of many of them, and light listening they are not — but according to every car commercial on TV these days, 2020 is the year of the road trip, and every single one of these seem like a great companion in the car. — EB
---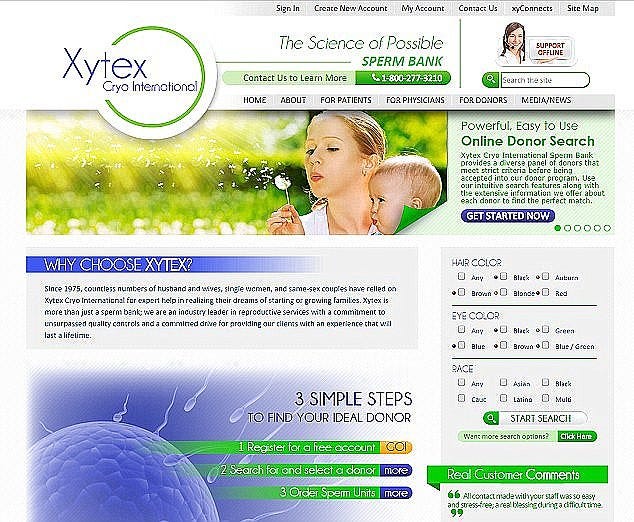 It's been six years since sperm donor Chris Aggeles was revealed to be 1) the father of 36 children via sperm donation and 2) a college dropout (so what, so am I) who, while he was an active donor, also served time in prison for burglary and was diagnosed with schizophrenia. In other words, not the man with an "IQ of 160, fluency in four languages, a doctorate in neuroscience engineering — and a resemblance to Tom Cruise" that the sperm bank claimed he was.
Now folks who had kids with Aggeles's samples are suing the sperm bank, and the whole affair is the subject of a new podcast called Donor 9623. It's on Audible, so that's a hassle, but host Dov Fox just spoke with The Atlantic last week, so you can get a taste of the show that way, too. The most exciting this to know, perhaps, is that Aggeles is interviewed on the show. The Daily Mail reblogs a lot of that conversation here, and while it certainly sounds like he didn't behave with malice, it will not bolster your faith in the fertility industry, at all. — EB
---
Wednesday on Best Evidence: I know Sarah teased some Dog the Bounty Hunter stuff for today's issue, but I couldn't take that away from her, could I?
---
What is this thing? This should help. Follow Best Evidence @bestevidencefyi on Twitter and Instagram. You can also call or text us any time at 919-75-CRIME.