Homicide City · Guardians · Serial
Plus: Jim Sheridan's true crime odyssey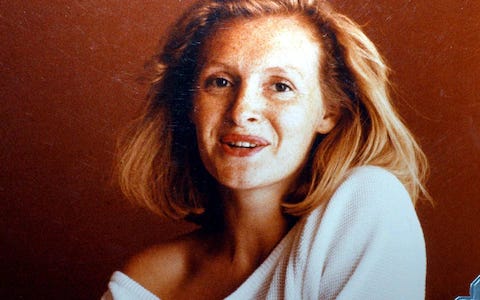 The director of My Left Foot has been working on a true-crime doc for the last five years. Filmmaker Jim Sheridan tells the Irish Mirror that he's racked up 400 hours of footage for a doc on the death of Sophie Toscan du Plantier, a French television producer who was found beaten to death just outside her home in 1996.
This past May, French authorities convicted an English journalist named Ian Bailey in the slaying, but Bailey remains free as he lives in Ireland, a country that has refused repeated extradition requests. Sheridan appears to believe that things aren't as clear cut as all that, saying, "There wasn't any real investigation done... apart from Ian as a suspect" and that "People have an opinion of Ian already so what we are doing is just presenting the evidence as it is and let the public make their own minds up."
Bailey is apparently a prominent voice in the film, telling the Mirror, "I can't really discuss the case but I have been co-operating with Jim from the start." A finish or distribution date on the doc has yet to be announced, but it's already secured a distribution deal with London production company Studio Soho. -- EB
---
If you were hoping to pick and choose between episodes of the new season of Homicide City, Charlotte's News & Observer has an episode guide to help you out. Every season of the Investigation Discovery show focuses on crimes in a different large city, and this time, the town in question is Charlotte, North Carolina. It kicked off Tuesday with an episode on the death of Harmahn Smith, an 18-year-old who disappeared in 2005, and subsequent eps (you can see the full list here) will cover cases as old as a 1979 slaying and as recent as the 2010 death of a beloved teacher. -- EB
---
The Dallas Morning News has a remarkable two-part true-crime longread. It's called "Guardians," and it's about a serial killer that stalked his victims in Texas retirement homes. The content is paywalled, but it's a pay-what-you-can system, so if you're strapped you can read it for very little. It's worth a couple bucks, however, so you might consider skipping your next coffee shop visit and giving this a read instead. Part one is here, and part two is here. -- EB
---
The holidays are nearly here, which makes this a good time to trot out SNL's brilliant take on Serial's first season. I've watched this thing so many times and I still laugh! And SPEAKING OF the holidays, we're in day three of our Twelve Days of Best Evidence promotion, in which we're offering a year of BE for just a buck a week. If you like this newsletter enough to read it, your friends might too -- so if you're a paid subscriber, please do consider giving this publication as a gift.
For the rest of you -- we're glad you're here, and we totally understand if you can't shell out for a paid subscription right now. (We're counting our pennies, too!) But if you like this enough to want five issues a week, feel free to forward this newsletter to a loved one and tell them that you want a paid subscription for Christmas. Hey, it can't hurt, right? -- EB
---
Friday on Best Evidence: A journalist's error during coverage of a true crime case spurs an $11 million lawsuit
---
What is this thing? This should help.
Follow The Blotter @blotterpresents onTwitter and Instagram, and subscribe to The Blotter Presents via the podcast app of your choice. You can also call us any time at 919-75-CRIME.