Harvey Weinstein · The Dating Game
Plus: Death in Ice Valley
Harvey Weinstein has been sentenced to 23 years in prison. The disgraced media mogul and convicted sexual assailant addressed a packed Manhattan courtroom at his Wednesday sentencing hearing, Variety reports, saying, "I think men are confused about all of this. This feeling of thousands of men and women who are losing due process… I'm worried about this country." Referring to his victims, he said, "I had wonderful times with these people," and concluded by saying, "I worked too hard. I really feel remorse for this situation. I feel it deeply in my heart. I feel emotional."
When delivering Weinstein's sentence, Judge James Burke said that "This is a first conviction, but it is not a first offense," CNN reports. Following the hearing, defense attorney Donna Rotunno said the sentence was "obscene," "obnoxious" and "cowardly," and that "there are murderers who will get out of court faster than Harvey Weinstein will."
Next up for Weinstein are criminal proceedings in Los Angeles, where he stands accused of rape and sexual assault. Via tweet, that city's District Attorney says that they've started the process necessary to extradite him to LA, and that once that's settled, hearings in that new case shall begin. — EB
---
Feeling like commemorating the sentence in a more formal way? She Said: Breaking the Sexual Harassment Story That Helped Ignite a Movement and Catch and Kill: Lies, Spies, and a Conspiracy to Protect Predators, are both remarkable books on how a story that eluded journalists for years finally saw the light of day. Both have seen their prices on Amazon drop by a couple bucks since Wednesday, a move the retailer typically makes when an item is selling at a fast clip. And if you buy via the links above, Best Evidence gets a teeny tiny cut! — EB
---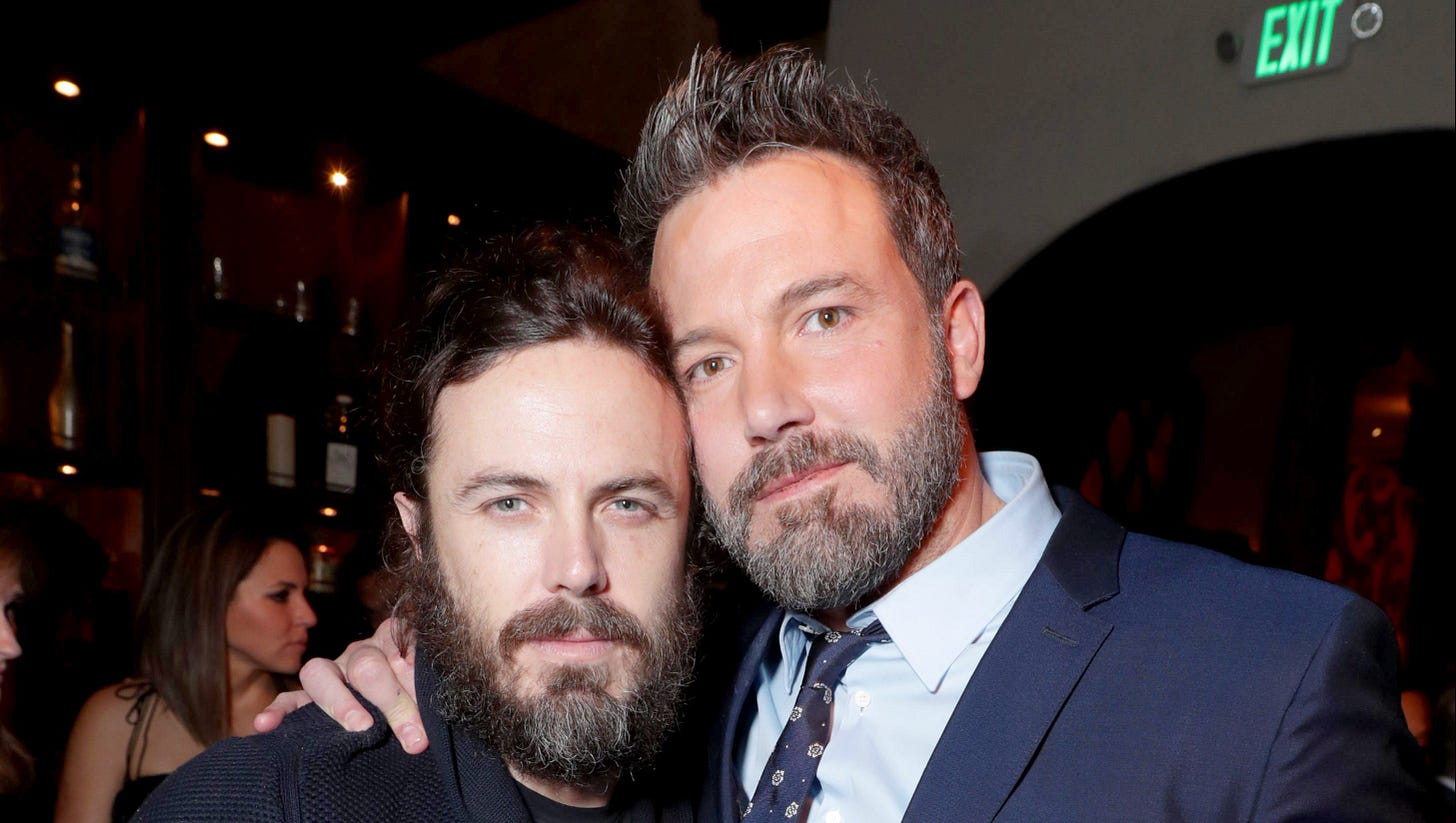 Here's a weird Weinstein item I hadn't heard before. According to court documents that were unsealed this week, "Weinstein kept a list of names of people he was concerned could be talking to journalists in 2017 about his sexual conduct with women," including accusers Annabella Sciorra, Rose McGowan, Zelda Perkins, Lysette Anthony and Rowena Chiu. Also on the 70-or-so-person list were producers Megan Ellison, Donna Gigliotti, Jason Blum and Jennifer Todd, as well as Ben Affleck, Variety reports.
The names on the list, it's implied, are all people who were aware of Weinstein's acts — which certainly makes one wonder what Affleck, and all the other non-accusers on the list, knew. Theories?
This is unlikely to be the last revelation from the case, as there were reportedly over 1,000 pages of new information released when the documents were unsealed. Stay, as the olds might say, tuned. — EB
---
Here's a cool behind-the-scenes on Death in Ice Valley. The BBC podcast about an unsolved Norwegian homicide that involved "coded messages, disguises, [and] fake identities" won a slew of awards and a dramatic adaptation deal. Now The Drum breaks down how the podcast was created, including the part that its extremely active Facebook community played in shaping its format. "The power of the crowd – from literally all over the world, and strongly female - created tremendous momentum in our storytelling," the podcasters say. "And it is their determination which is now leading to further discoveries which we believe will take us closer still to solving the case and naming the woman." — EB
---
Are you listening to The Dating Game Killer? The podcast on serial killer Rodney Alcala (who appeared in the Dating Game episode segment you can watch above) kicked off its season last week, and has already dropped three episodes of a promised six.
So far, the show is less a faithful retelling of his crimes (which are horrible — his victims of choice were often children) and instead focuses on how he managed to get away with it for so long. He was already a convicted sex offender when he appeared on The Dating Game (I can't get away from reality show suspects!), and even after stints in jail, he scored jobs as a camp counselor and at the Los Angeles Times.
It wasn't until I started writing this that I remembered the weirdest adaptation of the Alcala case: prolific director Peter Medak's 2017 take on the story, which stars Guillermo Díaz as Alcala and alleged sexual assailant Robert Knepper as the cop who brought him down. (It's available for rental for $2.99, if you're interested, but tbh that $3 could do a lot more for you if deployed elsewhere.) The less said about Knepper the better, but Díaz I will always love for this scene from Half Baked, a movie about the once-illicit business of marijuana sales. Enjoy. — EB
(I'm not just saying that I love that scene because it's a nice closer to the item: here's my husband's Christmas gift to me last year.)
---
And just think, if Sarah and I get enough subscribers to Best Evidence, that could be us saying "fuck you, I'm out" as we dramatically drop our less desirable work to devote more time to this thing. One way to make that happen is to convert your free subscription to a paid one; another way is encourage your true crime-loving pals to subscribe, and a third is to give a gift subscription to any- and everyone you think might dig getting five issues a week of true crime that's worth their time (plus access to comments and discussion threads). Remember, if we get 2000 paid subscribers by August of this year, Eve will cover the Theranos trial in person — 3000, and we both will.
---
Friday on Best Evidence: Why are people so obsessed with Death Row final meals?
---
What is this thing? This should help. Follow The Blotter @blotterpresents on Twitter and Instagram, and subscribe to The Blotter Presents via the podcast app of your choice. You can also call or text us any time at 919-75-CRIME.